Medically Reviewed by Dr. Ken Arashiro

A woman's beauty resides in perfect curves. Not only beauty but also, it enhances the esteem, self-confidence, and grace. Having smaller breast area often puts lapse in a woman's way of seeing herself. It can make her feel self-conscious, repentant and confused in making clothing choices.
Breast enlargement promises for the shaped and in size breast with the desired look women wish to have. This enlargement surgery is opting by many women who have minimal volume in their breasts due to deficiency of estrogen hormone naturally. Conversely, when this estrogen hormone level in men increases, they would go for male breast reduction in Dubai instead of breast enlargement. So it is best suited for women who have considerably small breast size.
This world is limitless, and in today's advanced age, you cannot reserve yourself to one point. This vast universe can now give you vast opportunities, such as the cosmetic procedure for breast enlargement in Dubai. Let's find out more about this wonderful treatment.
Introduction
The breast enlargement surgery provides a perfect shape to a body by defining the appropriate size of breasts. This treatment enhances the physical beauty of a woman, and it is best for the ones who are not so happy with small breast size. Furthermore, this treatment also helps in improving the existing shape and volume of breasts.
Goals
The main purpose of breast enlargement surgery in Dubai is not just rebooting your beauty, but there are also many benefits that are known to be the best this surgery can give you.
Revamping your body structure after pregnancy.
Redefining the physical structure of breasts.
Balancing the difference in size and shape of breasts.
Boosting your self-confidence.
Improving your favorite dress choices.
Embracing the beauty of perfect womanhood.
Are You The Best Candidate?
If you have already decided to go for breast enlargement, then you must know that it is important to determine whether you are a perfect candidate for this treatment or not. Here follow some important factors that make you a perfect candidate.
You are 18years old or more than that.
You are not pregnant or lactating.
You are not suffering from any chronic illness.
Your weight is stable.
You are in good mental and health condition.
You are a working woman, and you can take a plenty time off from work because this treatment requires plenty time for recovery and resting.
It's better if you to have a person who can accompany you while you stay in the clinic after 24hrs of surgery.
Techniques of breast enlargement in Dubai
Usually, following techniques are followed for breast enlargement treatment:
Fat Grafting.
Implants (silicone gel/ saline).
Tissue Relocation (GAPP/PAP/DIEP FLAP), (not common)
Nipple Flaps.
About Our Surgeons
Pre-Surgical Instructions
After the consultation session and finalizing your treatment, the first part is to follow the pre-op instructions. These instructions are provided by your surgeon and are necessary for you to follow in order to make further treatment smooth. The common instructions are mentioned below.
Stop using any blood thinning medications at least a week before the treatment, If you are already using them, then it's better to consult your physician.
Stop the alcohol usage or any other beverages, at least 6 weeks before the treatment.
Stop smoking prior to the surgery.
It's best to avoid the things your doctor tells you, at least 1 month prior to the surgery.
Go for the required tests that are prescribed by your surgeon.
Follow the instruction well enough to avoid any confusions or misconceptions on the day of treatment.
These instructions vary from person to person according to the requirements of the patient.
The Procedure
The next main part is that how this treatment is performed? Well, breast enlargement in Dubai/ Abu Dhabi is performed under the supervision of a highly qualified team of surgeons at Breast Surgery Clinic, who have years of experience in this field. The priority is to conform to patient's requirements, without any compromise on quality.
First, anesthesia is administered.
The incisions are done in the breast areas, according to the technique being used.
If tissue or fat extraction procedure is used than incisions are made on belly, armpits, back or buttocks too.
For the implantation technique, incisions are done either through the nipple or under the breast area.
The type of breast implants differs for every person. For example, silicone gel, saline or tissues.
After the procedure is complete, the incisions are closed with stitches.
A bandage is placed or a support bra is given to wear.
Post-Surgical Care for Breast enlargement in Dubai
The post-op care instructions are given by your surgeon and it is mandatory for a patient to follow them immediately after having breast enlargement Dubai. It's crucial if you want to get best results.
Don't wear tight bra or clothes immediately after the treatment because at this stage the breast area is sensitive.
Do not wash the breast area till the sutures are removed, or as instructed by your surgeon.
Avoid lifting heavy weight objects and strenuous exercises.
Do as much rest as you can.
Follow further instructions given by your surgeon to make the recovery process as smooth as it can be.
Benefits/Results of the Treatment
The wonderful treatment for breast enlargement in Dubai yields wonderful benefits, such as:
Visible results can be seen in a very short time.
You will get desired breast shape and size.
Beautiful, contoured body structure.
Well- proportioned body.
You may experience redness or pain, but it takes some time to go away so do not worry.
If you have any confusion in mind then freely ask your surgeon.
Treatment Cost
The total cost for the treatment of breast Augmentation in Dubai/ Abu Dhabi depends on some factors such as surgeon's expertise, your requirements and the treatment planned for you. Generally, at Breast Surgery Clinic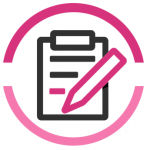 Dubai, it costs 27,000 AED. But expect the slight difference in this price according to the above-mentioned factors.
Breast Enlargement Country Wise Prices
Countries
Qatar
Oman
Kuwait
Bahrain
Saudi Arabia
USA
Price
27000 AED
26761 QR
2827 OR
2210 KD
2764 BD
27570 SR
7352 USD
FREE CONSULTATION
Feeling interested in the breast enlargement surgery in Dubai? Don't wait and avail our FREE consultation service today. All you have to do is fill the form below or call us at the given contact number. Our correspondents will contact you shortly to book your free consultation session with one of our board-certified surgeons. So get up and set up!