Medically Reviewed by Dr. Ken Arashiro

We can fix various breast problems just by taking the Breast Augmentation. The procedure starts from AED 21,999 & interest-free financing is available. The small breasts can make a person feel self-conscious, affect the romantic relationship, and can limit the clothing choices. If you are not satisfied with the shape, projection, and size of the breasts or need more refinement, the Breast Augmentation Dubai Clinic can help.

Goals of Breast Augmentation Platform
The basic aim of breast augmentation Dubai is to improve and enhance;
Texture of the breasts
Your confidence level
The shape of your breasts
The shape of your body
A well-balanced body
Pre-Operative Care
During the pre-op visit, your photos will be taken as a reference for before and after the treatment. You will be given pre-op instructions to follow after the physical examination. The instructions can vary depending on the individual's needs.
Here are a few general pre-op care measures to follow;
Stop using all the blood thinning medications including aspirin, and certain other medications – as recommended by the surgeon.
Avoid intake of any kind of supplements; or any vitamins.
Stop drinking alcohol for at least 6 weeks prior to the surgery.
Quit smoking as nicotine a month prior to the surgery.
Get your prescriptions ahead of time so that you are not worrying about them the last day.
Methods or Techniques of Breast Augmentation
This surgery for breast augmentation Dubai can be performed via two different methods.
Surgical Method
Augmentation Device Method
Surgical Method of Breast Augmentation
The commonly used technique for a boob job is a surgical procedure.
The surgeon examines your breast significantly and determines the best-suited treatment for you.
The incisions are made in one of five ways to treat the breasts based on surgeon's advice, to achieve the best shape without causing scars.
The procedure can be performed either by injecting body's own fats and tissues into the breasts or inserting saline or silicone implants into the breasts.
*Facts You Must Know

Cost of Treatment

27,000 AED Request a Call Back
Time Required
1-3 Hour
Surgery Type
Augmentation Device Method
Recovery Time
upto 4 Weeks
Success Rate
100%
Note:
All these Predictions may very according to the Treatment & Body Types
Augmentation Device Method
Devices being used at Breast Augmentation Dubai are plenty in numbers and they work amazingly well as breast enhancers.
Such devices can improve the shape and size of your breasts without any incisions.
The devices, however, require at least ten hours of application on a regular basis to show some results.
These results are not comparable to the surgical ones in any manner.
One most popular device is known as BRAVA.
A person needs to wear it on the breasts, an even pressure is applied which makes your breasts become perkier and enhances the look and texture of the boobs.
Types of Incisions for Breast Augmentation
Inframammary
The incision is made under the breasts. It allows the patient to hide the surgical scars easily. It is a preferred technique to be used for placement of saline or silicone implants.
In this particular type of surgery, the incision is made along the border of areola region. This is mostly done during the areola placement and the incision is much easier to hide.
This procedure requires incisions along the armpits leading to the breasts. Takes a relatively longer duration to heal.
It is a relatively different kind of a procedure, as the incision is made through the navel. However, this treatment is not usually recommended.
This procedure is performed during the abdominoplasty and the incision is made from the abdominal section of the body and implants are tunneled to the breasts to achieve the perfect shape and body.
Procedure
The surgery of breast augmentation Dubai clinic is performed on an outpatient basis under general anesthesia. The procedure generally takes about 1 to 3 hours to complete. Total time to perform the surgery depends on the technique used, the placement of implants, and the patient's anatomy.
After the general anesthesia, the surgeon begins to make certain incision patterns.
The incision sites vary depending on the technique used.
After the incisions are made, pockets are created for insertion of implants.
Implants are either placed above the pectoral or beneath the pectoral muscles.
Incisions are closed with the sutures.
Bandages are placed on the treated and patient is asked to wear a support bra.
A common query from patients is if the breast augmentation procedure hurts? Well, let us tell you that many patients who come at Breast augmentation in Dubai Clinic are surprised that how little pain they experienced with this whole thing. General anesthesia is administered before the surgery, that makes it totally painless. You just wake up with new breasts.
There is a certain type of discomfort after the surgery, that is inevitable, but can be reduced to much extent. The effects of anesthesia, nausea, swelling, mild pain, tight feeling, are some of the most common types of discomfort that is felt after the surgery. These conditions are subsidized within hours by certain relief medications are resting. Other factors include your type of surgery and how well you are managing your post op care instructions.
Post-Operative Care
Following the post-surgical care instructions is critically important because a good recovery and results of breast augmentation treatment depend on it significantly. Most common instructions are as follows:
Avoid exercising or strenuous activities for at least two months.
Drink at least two liters of water on a regular basis.
Take the medicine prescribed by your surgeon regularly.
Try to keep the arm extension to a minimum level.
Take prescribed painkillers and antibiotics regularly to minimize the pain.
Do not sleep on your stomach for a period of three months.
You will experience some pain and bruising that fades away in a week.
You will have to wear a surgical bra for some time.
Take the antibiotics regularly and make sure to apply the topical medications as well.
Scars & Recovery
The scars after this surgery are very important to understand. Today, latest techniques used by Breast Surgery Clinic ensure minimal scars and faster breast augmentation Dubai recovery. The happenings of scars depend upon the type of incisions used for the surgery. Although, the scars are minimally visible but it's natural for a person to get thought about scars and provoke anxiety. Following are some important things to understand about scars and dealing with them:
Make sure you understand well how your incisions will take place because the pattern of scars will be seen accordingly.
Proper knowledge and realistic expectations about scarring, can help you a lot while recovery.
The incisions are placed on the site that is least subjected to tension while recovering and daily life activities.
Very precise suturing skills are utilized by our expert surgeons that support very well during recovery.
Following the post-op care instructions properly can help you a lot for faster recovery and faster healing of scars.
The scars are inevitable but best post-op care and realistic expectations by patients can make them heal faster, without worrying about scars.
Results of Breast Augmentation Clinic
Wikipedia also focuses on Breast augmentation treatment as they deliver good results by increasing the size of the breasts and also:
You will get instant results.
You will get the desired shape, volume, and size of the breast.
Improved body image.
Proportional figure
Customer's Satisfaction for Breast augmentation
Almost more than 80% of women who came to undergo a breast augmentation surgery at Breast Surgery Clinic Dubai are satisfied with the results. There is a big lot of women who have reported improvements not only in their body structure but also in their daily lifestyle.
Women are satisfied with the customer friendly services of our board-certified surgeons and feel comfortable to share their requirements. A special survey was conducted to analyze our customer's satisfaction with our services. Breast augmentation and Breast reconstruction procedures got almost 90 percent satisfaction with results. At a 10-point scale, women reported 5 on average for the results and recovery. They also reported a satisfactory recovery in 25days. Up to 80 percent recorded their results as fine as they wanted. About 2 percent reported that a size little less or larger than expected.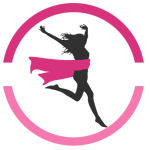 Finally, the rate of boosted self-esteem is above 80%. Women feel more confident and happy with their new body structure. There was a major improvement in their attitude after the surgery, as compared with time before the surgery.
Cost of Treatment for Breast Augmentation
The cost of having Breast Enlargement in Dubai depends on some factors; the experience of the surgeon, the technique of surgery, your current size and anatomy, and the required results. Generally, the cost of this treatment is about 27,000 AED, which may slightly differ depending on the mentioned factors.
About Our Surgeons
FREE CONSULTATION
If you are looking for a good consultation for your treatment for breast augmentation in Dubai/Abu Dhabi, now is your chance. All you have to do is to fill in the given consultation form and one of our representatives at Breast Surgery Dubai will contact you shortly to arrange a free of cost, no obligatory and one on one consultation with our leading aesthetic and plastic surgeons. What are you waiting for? Get going!