Aesthetic and Reconstructive Surgeon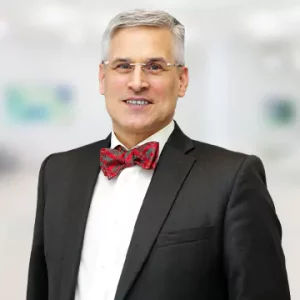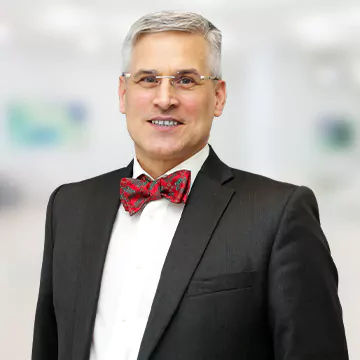 Prof. Dr. Robert Hierner, a renowned German-born plastic surgeon, has spent more than three decades in the field of aesthetic and reconstructive surgery. He is a respected international expert who is licensed by the Dubai Health Authority (DHA).
Educational background
Dr. Hierner's extensive educational background began with an MBBS from Ludwig Maximilians University, Munich, Germany, in 1990. He went on to earn a diploma in Microsurgery from Claude Bernard University Lyon, France, in 1992. He continued his quest for knowledge and acquired double qualifications, serving on the German Board in Plastic and Aesthetic Surgery (1997), the German Board of Hand Surgery (2000), and the Belgium Board of Oncology Surgery (2004). He further honed his skills by securing a University Diploma in Bariplastic Surgery from Descartes University Paris, France, in 2018.
Professional Experience
With a career spanning 32 years, Dr. Hierner's professional experience is truly impressive. He has worked worldwide as a Consultant for Plastic, Aesthetic & Reconstructive Surgery, Bariplastic Surgery, and Hand Surgery. His surgical expertise covers a wide array of procedures, including bariatric plastic surgery, male breast surgery, 'aging hand' treatments, aesthetic and reconstructive surgery, as well as scar treatment and revision.
Expertise
Bariatric Plastic Surgery (Body Contouring after massive weight loss)
Hand Surgery ("aging hand")
Aesthetic Surgery
Scar treatment and revision
Reconstructive Surgery
In addition to his surgical practice, Dr. Hierner has also contributed significantly to the field of plastic surgery through his numerous publications, including his authorship of two highly regarded textbooks: a five-volume set on plastic surgery and a two-volume treatise on hand surgery.
Membership
Dr. Hierner's impressive credentials also include membership on the boards of several respected medical associations. These include the Emirates Medical Association, the German Society of Plastic, Reconstructive, and Aesthetic Surgeons (DGPRÄC), the Federation of the European Societies for Surgery of the Hand (FESSH), and numerous other German and international surgical societies.
Apart from German, his native tongue, Dr. Hierner is also proficient in English, Dutch, and French, allowing him to communicate effectively with patients and colleagues globally. His lifelong dedication to learning and serving patients, as well as his expansive surgical experience, firmly establishes him as a pioneer in the field of plastic surgery.