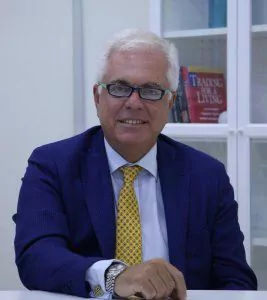 Consultant Plastic & Reconstructive Surgeon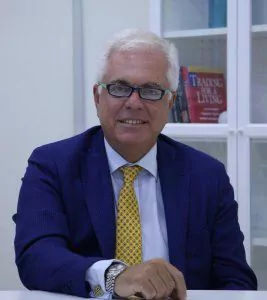 Dr. Federico Di Francesco is a distinguished Italian plastic and cosmetic surgeon, licensed by the Dubai Health Authority (DHA), with a remarkable career of 29 years. He has made significant strides in the field of reconstructive and cosmetic surgery. Originating from Verona, Italy, Dr. Federico transitioned to Abu Dhabi in 2012, accompanied by his wife and two children. His accolades include double board certification in plastic and reconstructive surgery, authenticated by both the Italian and European boards. Throughout his illustrious career, he has successfully enhanced the aesthetic aspirations of thousands of patients through his exceptional aesthetic acumen.
Academic Pursuits
Dr. Federico Di Francesco is an alumnus of Milan University, where he graduated in Medicine and Surgery in 1987. He earned full marks certification from the Italian Plastic Surgery Board in 1993, followed by certification from the European Plastic and Aesthetic Surgery Board in 1994. Subsequently, he received postgraduate training in aesthetic and plastic surgery from esteemed institutions in Miami, San Francisco, Houston, and New York. His profound understanding of human anatomy forms the backbone of his unparalleled ability to deliver superior results to his patients.
Professional Experience
Dr. Federico initiated his career in 1990 with a full-time engagement at the Plastic & Aesthetic Surgery department of a notable university in Bordeaux, France. He spent three enriching years there until 1993. Following this, he embraced the role of Assistant Professor at Ospedale Maggiore in Verona from 1993 to 2001, contributing significantly to the plastic surgery department and the burn unit.
In 2001, he embarked on his private practice journey, delivering cosmetic surgery services at various hospitals in Italy and London, including Highgate Hospital, West London Clinic, and Riverside Hospital. His stint in Italy and London extended until 2012 when he relocated to Abu Dhabi.
In Abu Dhabi, he started as a Consultant in Plastic Surgery at NMC Hospital, Elyzee Day Surgery, and Health Shield Medical Center. Presently, he is serving as a Specialist Plastic and Cosmetic Surgeon. Throughout his professional journey, Dr. Federico has also collaborated with an American organization, leading surgical missions in South America and Vietnam to provide non-profit surgical treatments for burns, hand injuries, and congenital malformations in children.
Areas of Expertise
What sets Dr. Federico Di Francesco apart is his adaptability and skill set. He has built a commendable reputation across multiple specializations, such as:
Facelift
Blepharoplasty
Liposuction
Tummy Tuck (Abdominoplasty)
Post-Bariatric Surgery/Body Lift
Cosmetic Medicine
Botox and Fillers
His goal is to deliver natural and appealing outcomes to his patients, firmly believing in the allure of natural beauty. His work embodies the intrinsic Italian appreciation for beauty, courtesy of his Italian heritage.
Professional Affiliations
Dr. Federico is a DHA-licensed surgeon and holds memberships in prestigious societies:
Emirati Plastic Surgery Society (EPSS)
International Society of Aesthetic Plastic Surgeons (ISAPS)
American Society of Plastic Surgeons (ASPS)
British Association of Plastic and Aesthetic Surgeons (BAPRAS)