Introduction
Saline implants Vs silicone implants? Which one would be better for you? What are the risks if a breast implant ruptures? Which breast implant would give you a better shape and feel? Breast surgery clinic tries to answer all such questions here.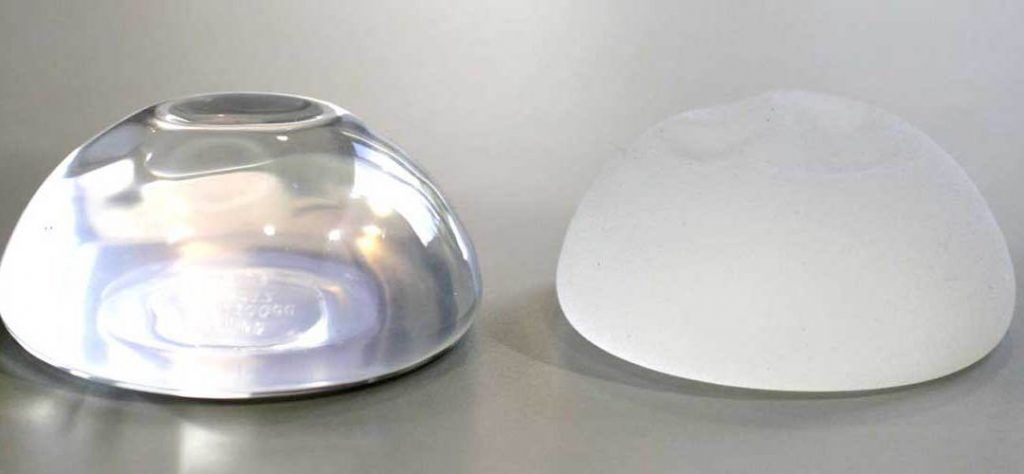 Gone are the days when women had no choice but to live with the body they were born with. In this rapidly changing world, women have infinite possibilities. Whether it is the matter of mind, body, or soul, we have many options to choose from. The same holds true for a breast augmentation surgery. A breast augmentation surgery takes many forms. The most famous breast form of breast augmentation consists of a certain kind of breast implant. This implant can be made of saline or silicone.
Saline Implants vs. Silicone Implants
The most important question that comes into our mind about a breast implant surgery is what kind of implant is the best. It is not easy to answer this question in one line. There is much more to consider while selecting a breast implant surgery. Considering the current situation of your breasts and the goals in your mind, a saline implant might be suitable for you. Similarly, you might need a silicone implant if you are a perfect match for it.
In this part of the article, we are going to discuss the pros and cons of saline and silicone implants. As their names suggest, a saline implant is made of a salt water; whereas, a silicon implant is made of silicone gel. A saline implant is made of salt water that feels like a real breast. A silicone implant is made of a silicone that also gives a sense of a real fat.
Distinguishing Features of Silicone & Saline Implants
Age Factor: The patient needs to be more than 18 years to have a saline implant. One the other hand, in order to have a silicone implant, the patient needs to be more than 22 years.
Implant's Outer Shell: A saline implant consists of an outer shell containing saline water. A silicone implant also has an outer shell that is filled with silicone gel.
Sense Factor: A silicone implant gives almost the same sense of a real breast. On the other hand, a saline breast gives a round shape to the breast.
The Point of Incision: The silicone gel implants can be placed by making an incision under the breast, or on the dark skin around the nipple. The saline implants can be placed by making incisions under the breast or in the armpit.
Cost Factor: Silicone implants cost a little more than saline implants. Due to this reason, the cost of breast augmentation depends on the type of implants you have.
The Weight of Implant: Silicone implant is lighter than the saline implant and it involves lower risk of downward displacement.
The Complexity of Procedure: Placing silicone implants is more complex than saline implants because they are prefilled and require a large incision to enter the breast. Placing saline implants is relatively easy and requires small incision because they are filled after placing into the breast.
Wrinkles Problem: Unlike saline implants, a silicone implant is less likely to exhibit wrinkles. Based on the distinguishing features we have just discussed, silicone implant is preferred.
Recommended Breast Implant Type
The treatment recommendation depends on various factors. Cost defining factors include the desired results, the budget of the treatment, and nature of the problem, to name a few. Due to some properties, silicone implant is more popular than saline implants.
The Cost of Breast Implant
Breast implants cost in Dubai starts from $7000 and can vary depending upon multiple factors. The cost of saline and silicone breast implants depends on some varying factors that make its cost variable. The cost of a breast implant depends on the desired results, the experience of the surgeon, the implant used, etc. if you are interested in this procedure and need to know the exact cost of the procedure, please call us anytime and ask whatever is in your mind.
Choosing the Right Clinic
The choice of clinic and surgeon is a defining feature of a breast implant surgery. When it comes to selecting a clinic for a breast implant surgery, do not base your decision on the cost of the procedure. It is true that cost is a major concern for everyone but what are you getting in return matters more. Breast Surgery Clinic Dubai specializes in all sorts of breast procedures. The artistic hands of our experienced board-certified plastic surgeons know now limits.
Free Consultation
If you are interested in silicone or saline implants treatment, please do not hesitate to call us today. One of our board-certified plastic surgeons will answer to each and every question you have. Please feel free to contact us for a free consultation with one of our surgeons today.