Medically Reviewed by Dr. Ken Arashiro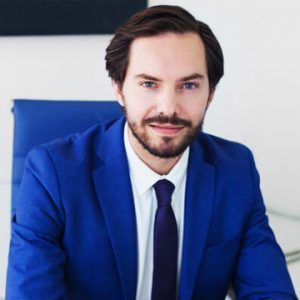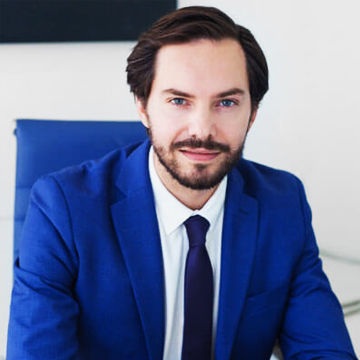 Dr. Thomas Colson
Consultant Plastic, Reconstructive, and Aesthetic Surgeon
Dr. Thomas Colson, a Consultant in Plastic, Reconstructive and Aesthetic Surgery, specializes in cosmetic and plastic procedures with a goal to refine and enhance natural beauty. Over time, he has developed a widely popular technique known as the "French Touch". This technique focuses on non-invasive cosmetic medicine and surgical procedures regarding French art and culture, especially for breast and facial procedures.
With a strong family history linked to surgery (his ancestor was a surgeon of King Stanislas, King of Poland and Duke of Lorraine, Nancy – France), it accurate to say his interest in medicine  developed early in his childhood, and as a result, he started his medical journey and education in Lyon, Nancy, and Paris cities.
Dr. Colson has also trained in prestigious universities in France and Europe in general. He completed his Bachelor of Science Biology in the prestigious University of Claude Bernard in Lyon, France, and his Medical Degree in the famed University of Lorraine, France, following in the path of his ancestor Surgeon.
Additionally, he has trained in general surgery at the Nancy University Hospital and continued his Plastic Surgery residency at the Nancy University Hospital and at St Luc – St Joseph Hospital in Lyon – France.
Dr. Colson is Double Board Certified in France by Société Française de Chirurgie Plastique, Reconstructrice et Esthétique (SOFCPRE), and in Europe by the European Board of Plastic, Reconstructive and Aesthetic Surgery (EBOPRAS). He's also a member of the French Society of Cosmetic and Plastic Surgery (SOFCEP), and International Society of Plastic Surgery (ISAPS).
To give the artistic result every patient deserves, he uses cutting-edge technologies mastered over time in his aesthetic medicine calling. In fact, he is one of the pioneer surgeons to use the Urgotouch® Laser to enhance the healing of scars, which is one of the latest trends in his discipline.
Throughout his career, he has published multiple articles and abstracts in prestigious peer-reviewed journals, such as the Plastic and Reconstructive Surgery Journal in America.
When Dr. Colson is not visiting Dubai Cosmetic Surgery clinic in the UAE, he is based at one of the biggest regional hospitals of Paris Suburban Area, as a Consultant Plastic, Reconstructive, and Cosmetic Surgeon.
Areas of Expertise
Fillers and Botox
Non-surgical Rhinoplasty
Nefertiti Neck Lift
Botox for Hyperhidrosis
Mesotherapy and Facial PRP
Buttock Augmentation (with fillers and fat transfer)
Breast Augmentation (with implants, Lipofilling, and fat grafting)
Breast Asymmetry
Breast Reduction
Breast Reconstruction
Rhinoplasty
Blepharoplasty
Facelift
Liposuction
Tummy Tuck
Body Lift
Gynecomastia
Medical Societies
Société Française de Chirurgie Plastique, Reconstructrice et Esthétique (SOFCPRE)
European Board of Plastic, Reconstructive and Aesthetic Surgery (EBOPRAS)
French Society of Cosmetic and Plastic Surgery (SOFCEP)
International Society of Plastic Surgery (ISAPS)